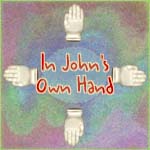 IN JOHN'S OWN HAND
This archive features an assortment of autographs, letters and documents that were personally written in John's own handwriting. Some of these are quite intriguing!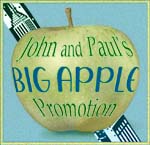 JOHN & PAUL'S
BIG APPLE PROMOTION
This archive features photos from John and Paul's trip to New York City on May 11, 1968, to announce and promote Apple Corps. There are also a few photos from their Tonight Show appearance (on May 14) that were taken from the TV screen! (Read a backstage account of the show in the Text Archives!)



LIVERPOOL
JOHN LENNON
AIRPORT STATUE
This archive features some photos taken at the unveiling of the John Lennon statue at the Liverpool Airport on March 15, 2002. There's also a video clip from local coverage of the event!



LISTEN TO THIS:
THE PROMOS
Promotional items from the Wall and Bridges publicity campaign...so as Lennon himself said, "Listen To This..."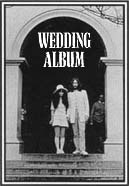 JOHN AND YOKO'S
WEDDING ALBUM
ARCHIVE
This archive features some items related to John and Yoko's wedding in Gibraltar on March 20, 1969. And be sure to check out the WEDDING ALBUM photo album, for lots of great pix from the wedding!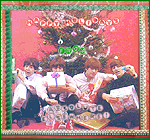 THE BEATLES CHRISTMAS ALBUM
Lots of great Christmas and Holiday images associated with The Beatles, including all of their special issue Christmas Messages to their fans in the UK and America!